La La Land: My Recent Trip and Favorite Places in L.A
Now that I'm back home and settled and I wanted to share details from my quick get away over Valentine's Day weekend. It was a pretty last minute trip for my fiance and I so we didn't have anything planned just wanted to enjoy some great food, fun and sun! We decided to use airbnb to search for a great deal since hotels were sky high( which we later realized was due to NBA all star weekend) lol. We found the cutest guest house in mid-city L.A, it was the definition of high low luxxe, it met all of my blogger needs and came equipped with the perfect clothing rack for my infamous rack shots! This was our first time using airbnb and I was pleasantly surprised at how easy it was to set up and navigate. Check out the photos below of our cute little guest house!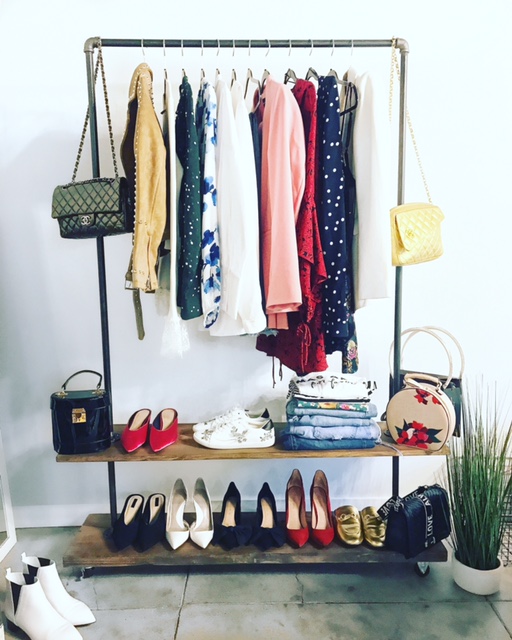 Since this wasn't my first time in L.A I didn't want to do too many tourist things but I definitely wanted to enjoy the pretty places and some good shopping. Below are my favorite places from this trip, make sure you check them out if your ever in L.A. Also please like this post if you enjoyed it :)
This is the perfect place to go for beautiful scenery, luxury shopping, and chic restaurants. Funny enough we found a Fatburger and it was one of the best burgers I've ever had, I know you expected fine dining and blogger scenery but hey I like burgers too, lol!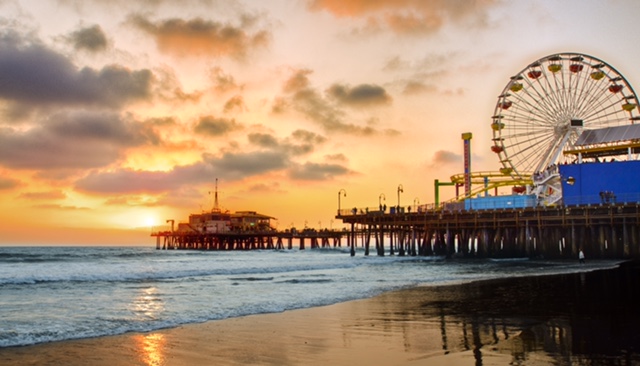 Santa Monica is just pure beauty but also a ton of fun! Walking the pier you will see street artist entertaining the masses performing magic acts, original songs, or painting. You can also find the beach, carnival rides and carnival snacks. Outside of the pier you can find great food, and outdoor shopping which are basically my favorite things!
The holy grail of luxury outlet shopping, it has everything including Versace, Gucci, Valentino, Prada, and so on. If you can, I suggest going during the week since it does get busy and you may have to wait in line to enter stores at peak times.
This is where we had our Valentines dinner, perfect spot for a romantic dinner or girls night hangout. I loved the decor here, super chic but still comfortable, I don't like stuffy places so this is really important to me. Our meal was delicious and worth every penny, well lots of pennies. I had the lobster ravioli and my fiance Josh had a steak ( so manly right).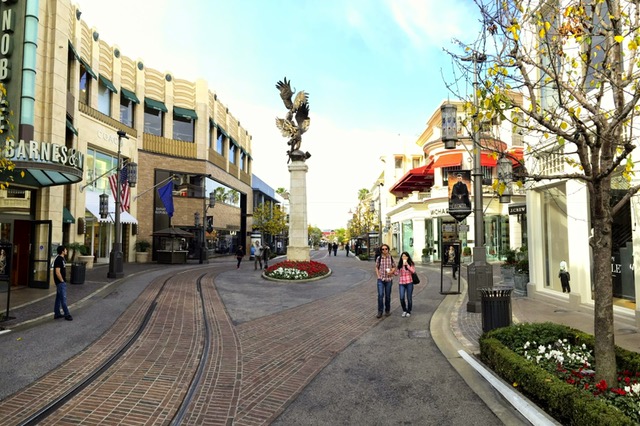 This place has everything and could definitely take up your entire day. We saw Black Panther here, ate brunch, and shopped. There is a great vareity of shops, cute resturants, a book store, and even a farmers market!
Special mention goes to the BEST meal I had the entire trip which was............Roscoe's Chicken and Waffles.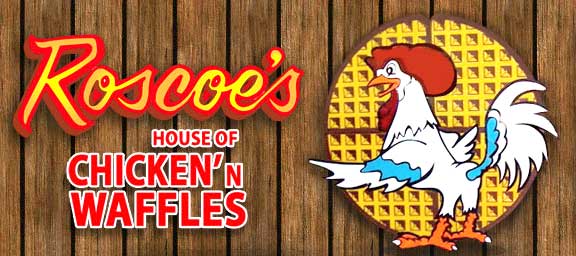 If your in L.A and you enjoy soul food please do yourself a favor and check this place out. Its the closest thing to my mothers cooking I have ever tasted and that's not an easy task. BTW my favorite meal was the thigh and waffle meal with a side of macoroni and a side of yams!!!
Enjoy some of my favorite pics from L.A