Best Purchases of 2017
As the year comes to an end I wanted to share my favorite style purchases of 2017. This year I have really tried to focus on quality over quantity to ensure I get longevity out of my clothes and don't end the year with a pile of clothes that don't make it to the next season.
Scrolling through my Instagram feed it was easy for me to choose my top 10 items of 2017 that I have been completely obsessed with. These are items I never want to be without and if I lost them I would immediately repurchase, these items not only elevate any look but they also last through every season and work with multiple looks.
These favorites are also a high/low mix which is my favorite thing, they are all great examples that effortless style does not have to break the bank. If you want to splurge every now and then, go for it ( treat yo self) but I always try to stick with timeless pieces to ensure I get the best cost per wear! All items are linked at the end of the post in case you see anything you need to add to your wardrobe favorites.
Make sure to leave a comment letting me know if any of my favorites are on your 2017 list as well, also let me know what you want to see on the blog, I have lots planned for the new year beyond just fashion and beauty so feel free to leave any suggestions. See you babes in 2018.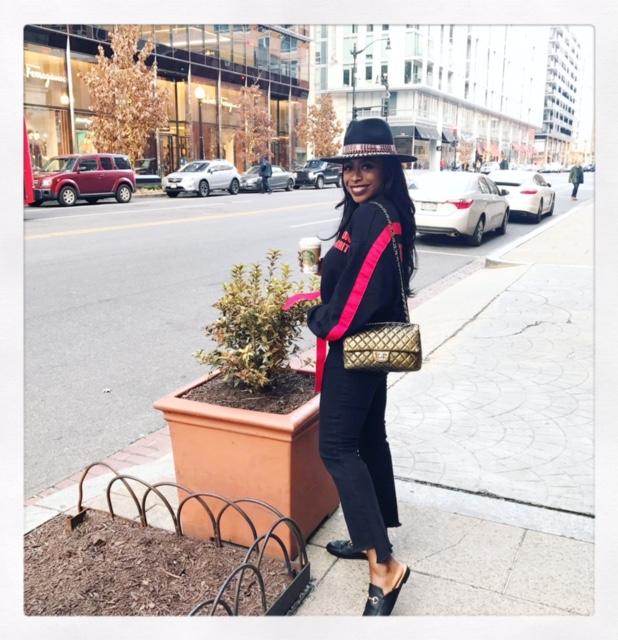 These may be up for debate but there is no better shoe right now than a loafer/slide in my opinion. With this trend you can go high or low and I have done both with this trend. Gucci made this trend popular but you can get similar styles from almost every fast fashion brand in the mall. This style of shoe goes with everything, shorts, denim, dresses, and in the winter I love pairing them with fun socks!
Now this bag is one that you don't see a lot of on my Instagram page but this is definitely my most worn bag. This is the perfect travel/work bag, you can fit everything in it and it makes any outfit look chic. I purchased this bag pre-loved from Fashionphile in February of this year and it still looks brand new. I wear it almost everyday to work and I use it as my carry-on whenever I travel.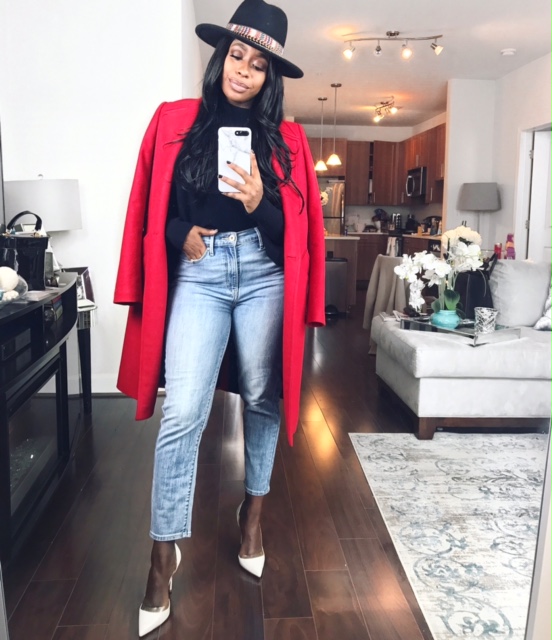 Mom jeans came out of no where in 2017 and I have to admit I became slightly obsessed. I found these Denizen mom jeans at Target over the summer and they quickly became my favorite. Unlike most mom jeans I've tried these have the perfect amount of stretch for your curves but still that quality denim feel. They are high rise so they snatch you in and the wash on this pair are perfect. I bought three pair in different sizes to work with different looks, pictured here is a size 5 for when I want to be EXTRA snatched. I also have a size 7 for a comfy cute look and a size 9 for utter relaxation. My normal pant size is a 6. I also distressed two pair with knee slits and hem fraying.
When I tell you I was so hesitant to buy this belt it is no joke, I thought it was too trendy and was overpriced. Well its still overpriced but the amount of times I've worn it has made it a 2017 favorite. Most days I have to stop myself from wearing it because it goes with everything. Trend or not I will be wearing this belt well into 2018!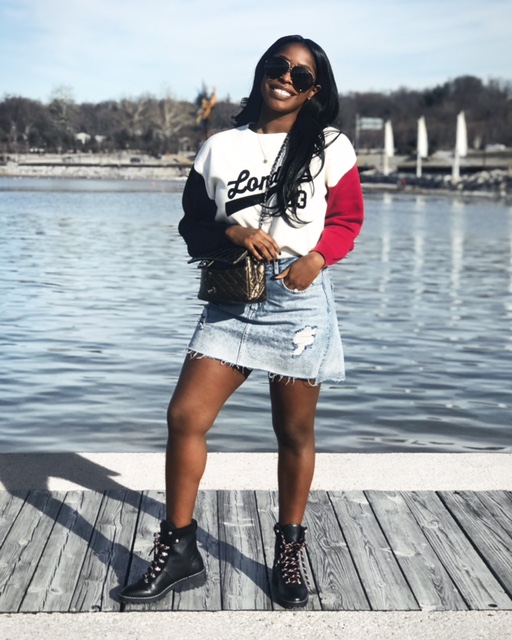 Now this one may seem like a very regular staple in most wardrobes but I havent worn a denim skirt since maybe freshman year of college when I was obsessed with Hollister (insert face palm emoji) but this summer I was re-introduced to this baby and it became one of my go to looks. This one is from Zara, and I cut the front a little shorter and threw it in the wash to fray the bottom.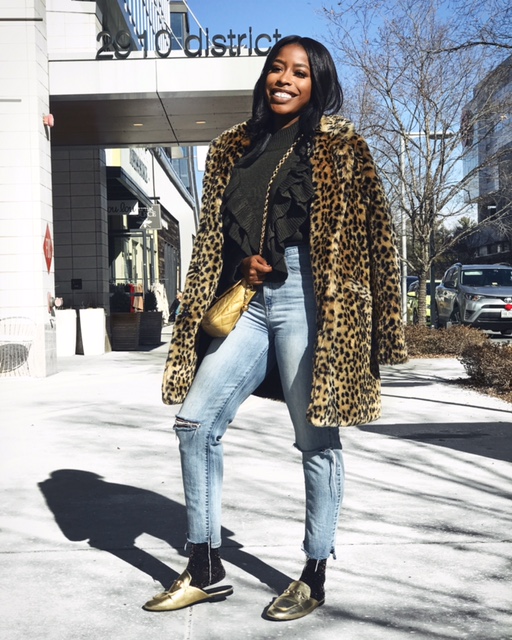 If I had to choose an animal print it would definitely be leopard!!!! I had been on the hunt for a leopard coat for while but at a bargain of course. Forever 21 tried to get me for $80 but I wasn't having it so the hunt continued. Then I found this beauty and the rest was history! Since this is such a statement piece I keep the rest of the look very simple and let the coat shine.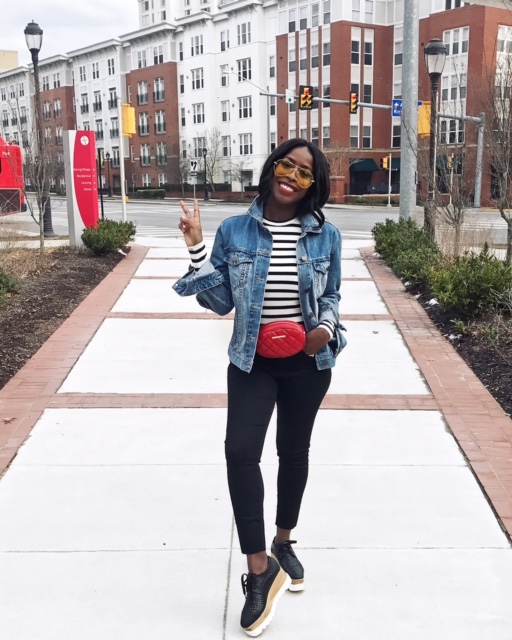 Summer of 2017 was all about the tinted sunnies and I tried out the yellow tint and fell in love! They give off super retro cool vibes and you can wear them inside since they are so light. With that being said they don't block any sun so plan accordingly, lol. I also love these for the winter since there isn't much sun you can be cute without being blinded by the sun.
Basically a heel that feels like a sock, stays up around my skinny ankle and goes with everything. They look great with skirts and dresses when you want to show a little leg but not distract too much. Now that its cold AF outside I love wearing these in the place of pumps, you get the same look but your feet stay warm!
Up until 2017 I hated the color red on me so color me surprised when i tried on a red coat and loved it. The color red snatched everyone edges this season and mine were included. Every time I wear this coat I get multiple compliments. I throw it on with sneakers and leggings or heels and dress pants, it literally works with everything. The key is to find a tailored style that has strong shoulders, this helps elevate any look.