Luxury Skincare: Is It Worth Your Money
As a lover of skin care i do my best to stick to a regimen that works for my skin, which means i don't stray from my go to products often. but lately i have been hearing amazing things about a few high end products so i thought i would test them out for you (you're welcome, lol) and let you know what is a must have and what you can pass on. Since this is a test and i didn't want to splurge yet i found travel sizes in most of the products, and i urge you to do the same. Below i have listed the prices of the full size products just so you are aware but you can find smaller sizes at both Ulta and Sephora!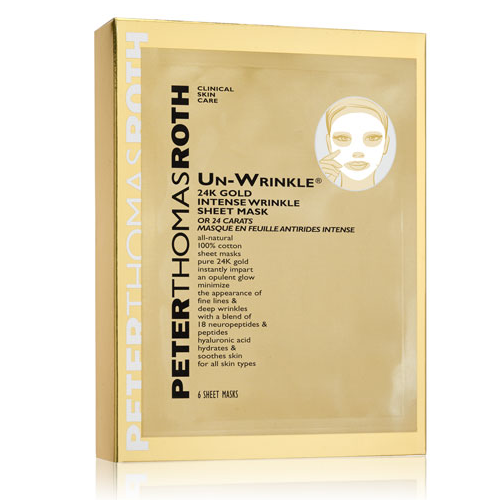 Peter Thomas Roth 24k Sheet mask
Absolutely love this mask, i have dry skin and this is super moisturizing and left my skin plump and hydrated. I also love that i didn't have to get my fingers messy to apply, sign me up for mess free any day! This is definitely a treat and not something that you need daily, but i think adding this to your weekly routine would be a nice way to pamper yourself. You can also grab individual masks at Ulta if you don't wont to splurge.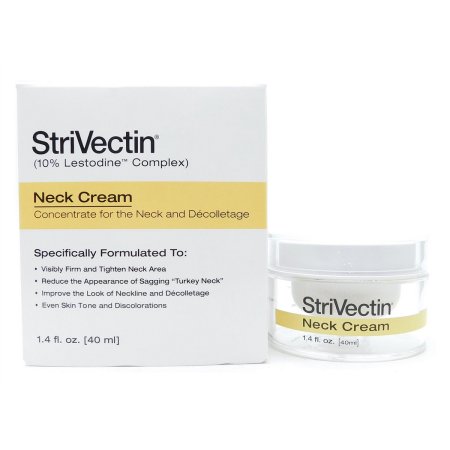 issa a no for me dawg, i was really excited about this one because i have a some hyper pigmentation on my neck and i thought this would work perfectly. I've also heard great things about it, but not everything is for everyone. i tried it for about a week and it basically did nothing for me except make me itch a bit.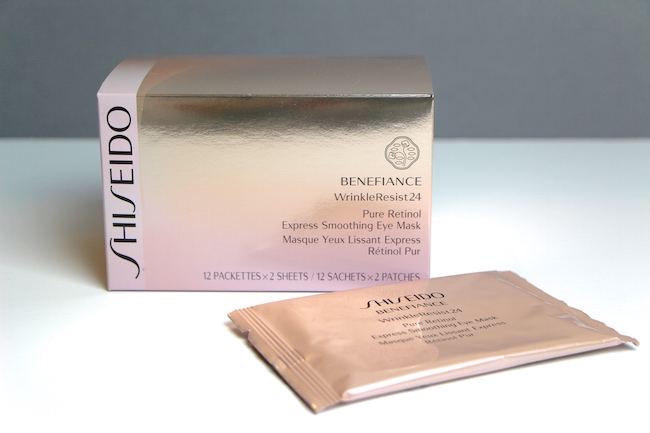 if you have read my previous skin care post on my anti aging routine then you know how i feel about shiseido products. every product that i have tried from the wrinkle resist line has been amazing and this one is no different. With this product i didn't see a huge difference but i could feel one, my under eyes were super hydrated and my makeup went on really smooth after using these. I have one set left and i will be re-purchasing immediately.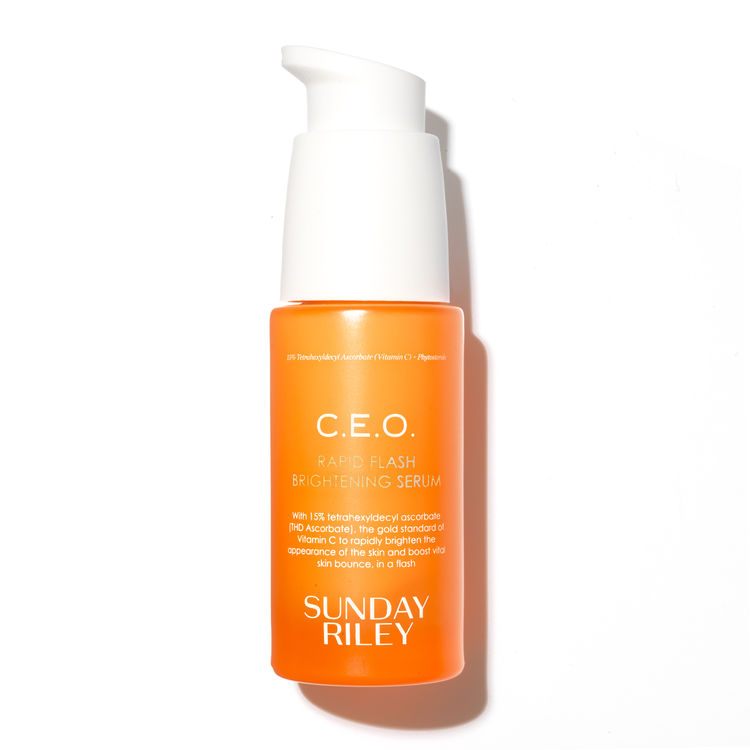 sunday riley brightening serum
Now this i was excited about, i have wanted to try this serum for almost a year but that price tag was a bit much for me. Finally i found a travel size in sephora ( at the checkout where they trap you into buying more). I must say this product worked the best out of all of products i tested, i have been using it for about two weeks and the dark marks on my face are NOTICeABLY lighter. the results definitely justify the price tag. I will be re-purchasing this product as soon as my travel size runs out!
let me just say the people over at sunday riley know what they are doing! again another product i have wanted to try forever but i was under the impression that all oils were basically the same. well clearly i was wrong, this was by far my favorite product, not because i saw immediate results like the product above but because of the way my skin felt. I have tried at least 10 different oils but this is a game changer, the texture of my skin has improved and it just feels like butta when you apply it. this one also comes in a travel size thank goodness, now that i know it works i feel comfortable committing to the full size.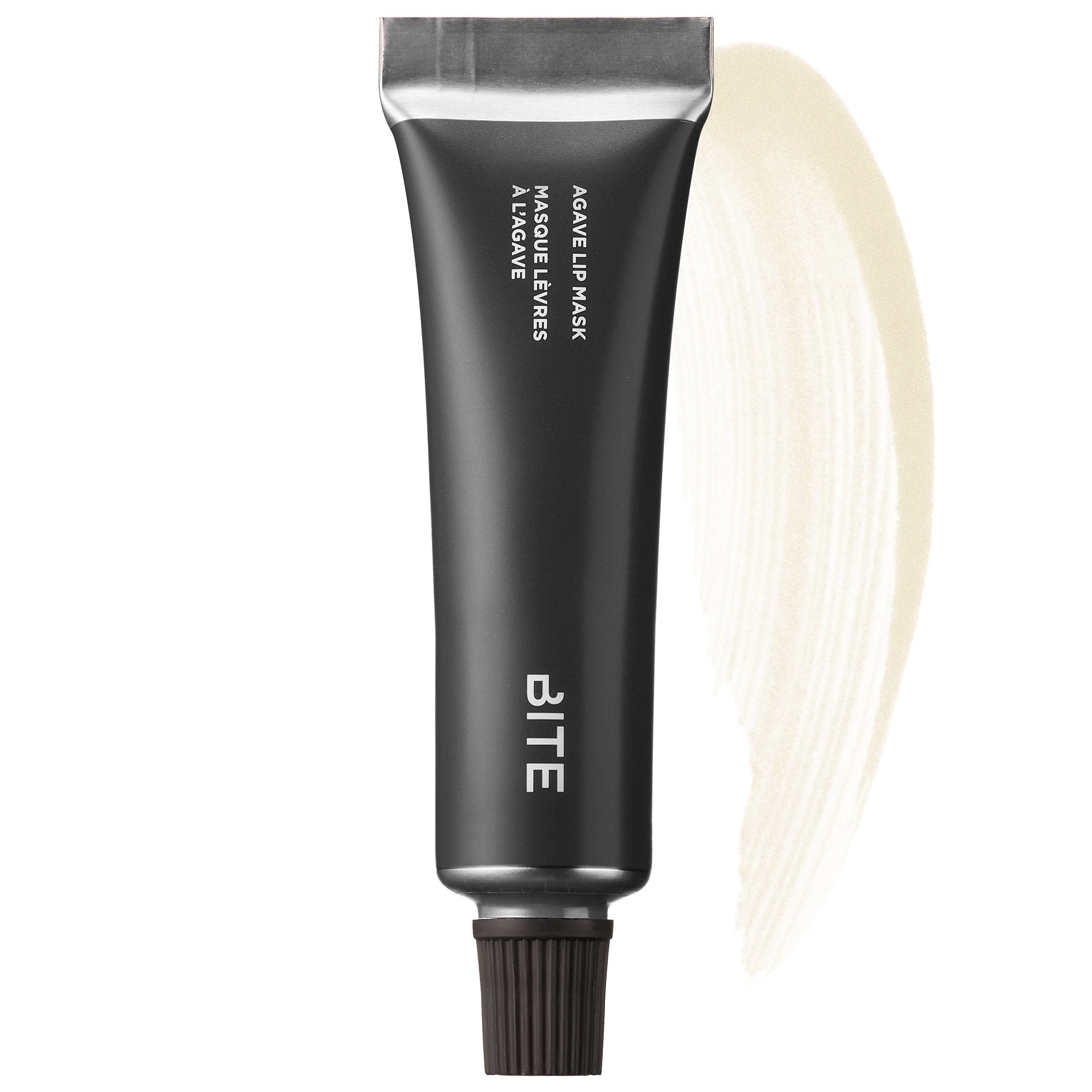 now i know what your thinking, twenty six dollars for a lip balm!! let me just start by saying this product wont be for everyone but if you are like me and have dry skin and feel like most lip balms just sit on your lips without penetrating or hydrating then this is for you. This balm is dense and extremely moisturizing, it's technically a lip mask but i have started using it daily and I am addicted. this balm also comes in a tube if you're not a fan of putting it on your fingers, and its a little cheaper!
Okay, that was my rundown of a few high-end products i've been testing for the past two weeks! I hope this was helpful and please let me know if you try any out or if you're already a fan of them.
Thanks for stopping by, see ya!
In case you missed it! Check out my latest posts below